Bankruptcy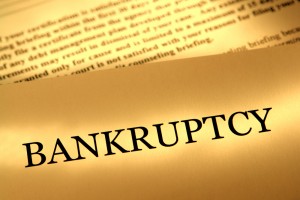 Phoenix Area Bankruptcy Attorney Brad Duvall Provides the  Following Services for Clients Throughout Metro Phoenix:
Stop Bill Collectors Through Chapter 7 or Chapter 13
Bill collectors can wreck a person's mental well-being.    Bankruptcy lawyers can protect you from harassment. Once  you file for bankruptcy court protection under either Chapter 7   or Chapter 13, they cannot call you, send you mail, sue you,  disconnect your utilities, garnish your wages, repossess your car or foreclose on your home.
Stop Lawsuits Through Our Bankruptcy Attorneys
Once you file Chapter 7 or Chapter 13 bankruptcy, creditors cannot receive a judgement or file a lawsuit against you.
Save Your Home Through Our Bankruptcy Lawyers
Keep your home! Every family needs a home and Attorney Brad Duvall will help you stay in it through bankruptcy protection.
Save Your Car and Reduce Your Payment
In many cases, high car payments are a contributing factor to a person needing bankruptcy protection. Brad Duvall can stave off the repo man and also help negotiate a lower monthly payment.
Stop Credit Card Interest
Many credit card companies often charge high interest to those who can afford it the least. Recently, some have even have a "universal default" clause which can automatically raise your interest rate if your credit card is current but you have a late payment with another lender!
If you are reviewing bankruptcy lawyers in the Phoenix, AZ area, you can be assured that my law office offers a high level of debt relief expertise. We work with clients throughout the Phoenix Metro area and the State of Arizona on a wide range of bankruptcy actions including Chapter 7  and Chapter 13. If you are under stress because of credit card debt, a pending foreclosure, taxes, a garnishment, job loss, or some other financial burden, call my office to arrange for a free consultation. Filing for bankruptcy can help you restart your life.
Many people think the new laws under the US Bankruptcy Code make filing Chapter 7 Bankruptcy or Chapter 13 Bankruptcy impossible. That is simply not true. The new laws for bankruptcy have changed the processes for filing. However, I have been working hard establishing myself as an respected Phoenix area Bankruptcy Lawyer by helping many people eliminate or restructure debt. These are tough times in America. Many good people have fallen victim to the financial crisis that has plagued our country. Subsequently, they have been recruiting help from bankruptcy attorneys. I have been helping individuals and families with debt credit issues. Whether you are in Phoenix, Scottsdale, or anywhere in the metro area, I can help you eliminate your debts.
Call my law office today to discuss filing bankruptcy, debt relief, debt settlement,
Chapter 7
,
Chapter 13
, life after bankruptcy or other consumer credit issues.  I take pride in helping people who are in need of debt relief. That is why we offer free consultations. Whether is it Chapter 7 protection or a different type of debt settlement, call us today to get started on a new path.